"Tell me and I forget, teach me and I may remember, involve me and I learn."

Help your children build social connections, make lasting friendships and acquire skills for easy integration into the Canadian society.
Gift your children fun learning and growth opportunities, including science exploration, arts and crafts, robotics, sports, leadership training and lots more activities.
University tours (additional fees apply), City trips, Amusement parks, and more.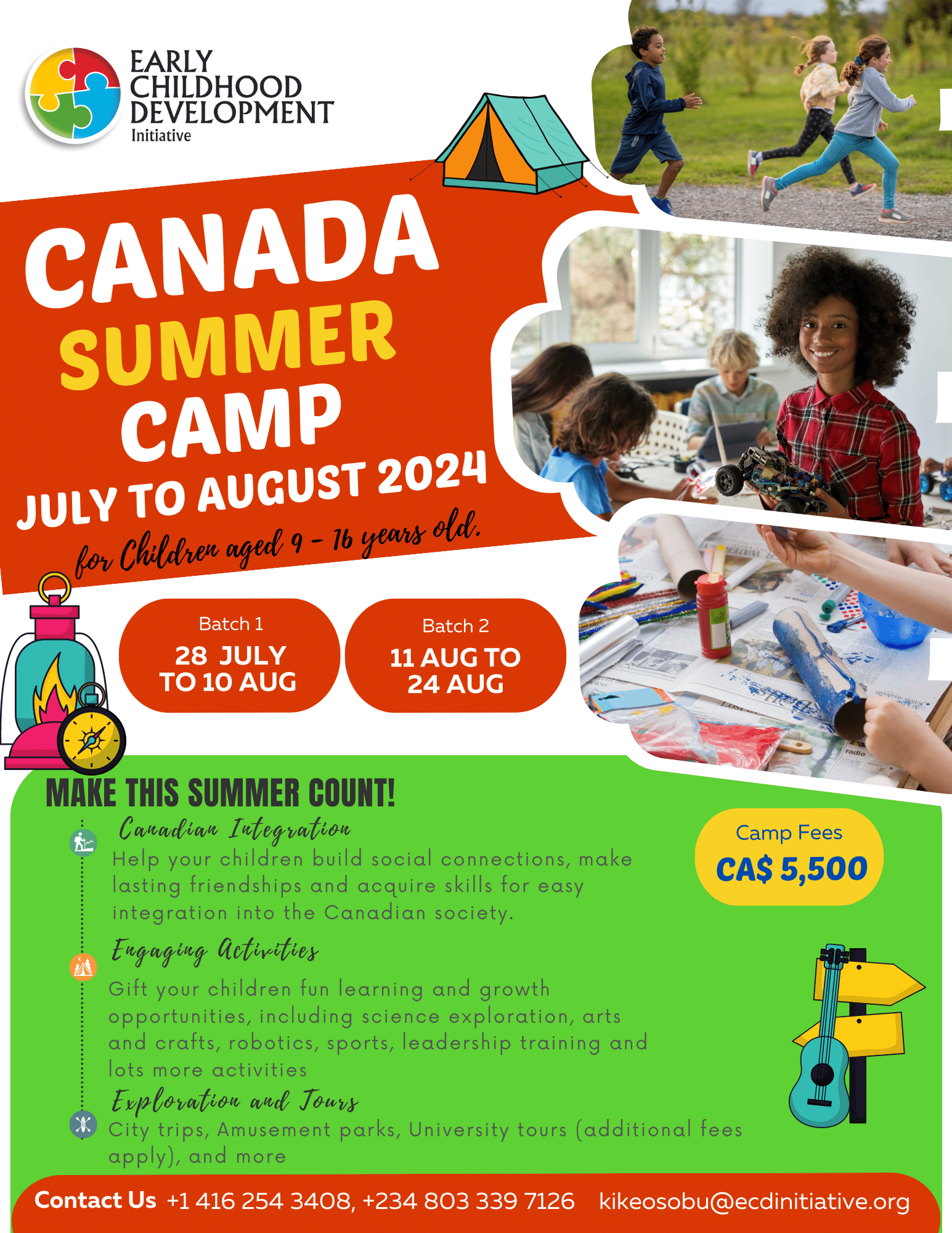 CAD 5,500 per child/per session.
Fees cover
Accommodation

Feeding

In-Canada Transportation

Medical Insurance

Two-week camp activities

Tours
Dates
Camp Dates (2-weeks per session)
Session 1: 28 July - 10 August,2024
Session 2: 11 August - 24 August,2024
Canadian Education Orientation
Click your device type below for instructions on how to Add a shortcut to our website on your mobile device.
© 2022 Early Childhood Development Initiative – All rights reserved